Insecurity upsets coffee production in Yei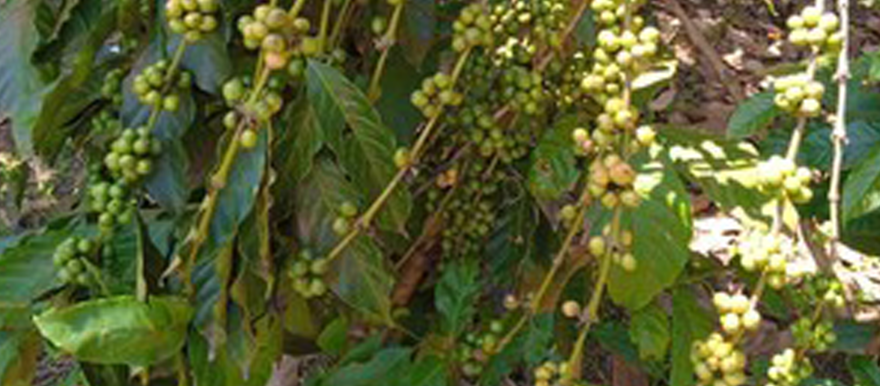 Insecurity, coupled with massive population displacements during the last several years has led to a slump in coffee farming and production in Yei River County of Central Equatoria State.
Edmund Taban Gogo, director-general for horticulture in the defunct Yei River State ministry of agriculture and forestry, told Radio Tamazuj in an exclusive interview on Monday that despite Yei's high-quality Robusta coffee cash crop record in the world market in 2015, insecurity has drastically caused a marked drop in coffee production.
"Most of the farmers have been displaced to Uganda and Congo, more especially farmers in the former Yei River State because they fear for the safety of their lives in the villages because coffee needs to be cleared three times in a year," Taban Gogo said. "And also the other major challenges for coffee rehabilitation are lack of money and also poor road network as well as tools and coffee crop diseases."
Gogo said although the area has been badly affected by conflict, some of the farmers who fled the conflict in 2016 have started returning to the villages from the neighbouring countries due to the relative ceasefire in the villages.
"As we speak now, out of 3,000 potential coffee farmers in Yei River County, 1,600 coffee growers have returned to their villages to rehabilitate their coffee crops conducting fire lines and some of them have started harvesting coffee. So, my message to the farmers is that they must create fire lines for their coffee, do coffee pruning and as a government, we are conducting awareness on coffee growing as well as on-farm training and we speak to some of the farmers who have started bringing their coffee harvests to the markets for sale," Taban Gogo added.
Moses Aligo, a village farmer in Otogo Payam, said that since the conflict erupted in 2016, he could not return to his coffee farm due to frequent displacements in the recent past.
"We have been forced to move from village to village and crossed over to Congo for safety but now with relative peace, some of us have started returning to the villages to re-start rehabilitating our coffee farms to regain our economic livelihood and what we want now is peace and stability so that we can engage in agricultural activities," Aligo said.
Taban Gogo said that if there were peace and stability in the country, South Sudan's government would have addressed her current economic challenges through the sale of coffee which could have generated revenue earnings through the export of agricultural products to the world markets.
"I appeal to the warring parties to come together for better dialogue so that people have peace and stability and get involved in agricultural production and people go to school so that together we contribute towards speedy development of this country because at the moment people are traumatized due to absence of peace in the villages."