Insecurity disrupts livelihoods in Nyirol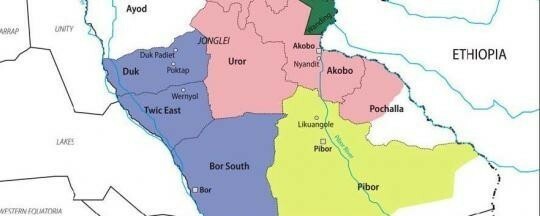 Authorities in Nyirol County in Jonglei state said the security situation has deteriorated in parts of the county since the beginning of the month, disrupting livelihoods. 
James Bol Makuey, the county commissioner, told Radio Tamazuj that rising road ambushes and cattle raids mean residents are not able to go about their daily businesses. 
"Within last week alone, a woman and a child were abducted along Cwil road, and three people including two women were also killed in another separate incident," he said. "The security situation is worsening. Roads to Cwil Payam and Uror County are blocked."
The county commissioner said the insecurity is exacerbating the already dire humanitarian situation. 
"We are already affected by the floods and now the roads are blocked by armed criminals from GPAA. People are not moving and we can not get goods because our goods come from Cwil," he lamented. 
John Bol, a resident of Lankien town, called on Jonglei State and GPAA to address the rampant insecurity warning that insecurity could result in inter-communal violence if left unabated.  
For his part,  Simon Peter Ajeny, the Greater Pibor Administrative Area (GPAA) local government and law enforcement agencies minister, said they will work with their Jonglei State counterpart to foster security in Greater Jonglei.
"We did not receive any reports from our commissioners along the borders and even the Jonglei State authorities about our youth terrorizing Jonglei State. But if such reports are there, I think only individuals are involved and not as organized groups. So, we will investigate and work together with our Jonglei State counterparts.' He said.