Inmates riot at security detention in Juba, hold guards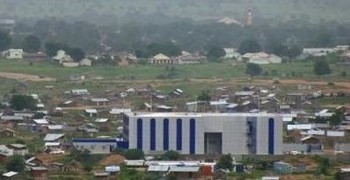 Armed inmates at the National Security detention facility in Juba took two guards hostage to protest against lengthy detentions without trial, a detainee said.
The inmates started rioting on Sunday morning.
"Masked armed men came to the prison at 2 am and tried to pick some of us, so the prisoners retaliated because this has been happening for a month. Armed men often come at night and pick some prisoners and they never come back," said Kerbino Wol, an entrepreneur who was arrested in May this year.
Kerbino told Radio Tamazuj that deep-seated anger and frustration due to lengthy detentions without trial was a significant factor behind the riot at the National Security detention facility.
"We are about 300 detainees here. Most of the detainees are foreign nationals. We need justice," he said.
The detainee, who was accused of supporting the opposition, pointed out that the prisoners broke into arms and ammunition store and that more than 100 prisoners are currently armed.
"But we are asking for a non-violent approach and we are urging the authorities to give us our rights," he said.
Wol called on the international community to guarantee their release immediately.
Heavily armed forces are deployed outside the complex known as Blue House to quell the riot and to provide security in the area.
Last week, President Salva Kiir ordered the release of all prisoners of war and detainees as part of the signed peace accord.
Kiir directed the army to release the prisoners of war and detainees under the supervision of the Red Cross (ICRC).