'Increase the size of UNISFA,' UNSC urged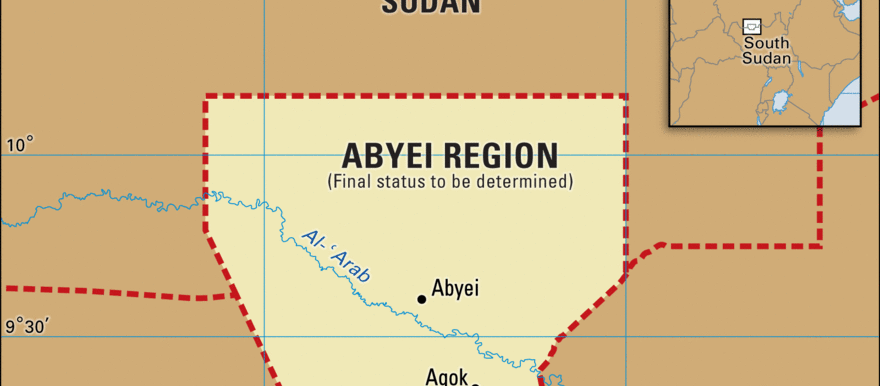 The committee formed by South Sudan President Salva Kiir Mayardit to initiate dialogue with the Sudanese government on the final status of the Abyei Administrative Area has asked the United Nations Security Council (UNSC) to help improve security in the restive region by expanding UN forces on the ground.
The call was made during the committee's meeting with a visiting UNSC delegation in Juba on Thursday to assess efforts by the two countries in resolving the dispute over Abyei.
Addressing the media after the meeting, the committee spokesperson Deng Biong said they suggested that the United Nations Interim Security Force for Abyei (UNISFA) be increased to allow wide access across the region to improve security.
"We said that if the size of the forces is maintained or increased it will be good for deterrence because deterrence is also a way of defending the civil population in the area. If the enemy or if the other side plans criminal and sees there is a formidable force on the ground then they may not think of attacking," he said.
Biong further said that the committee beseeched the UN to engage the Sudanese government to commit to efforts aimed at resolving the Abyei issue.
"To improve the work of UNISFA is to talk to Sudan to agree on the operationalization of Athony airstrip which is in the area. It is a big airport but it is not operationalized simply because Sudan is not willing. But this will ease the operations of UNISFA and will also help in giving services to the population in the area and the surrounding areas of Aweil and Bahr el Ghazal," Biong added.
He further revealed that the committee invited the UNSC to persuade Sudan to withdraw its forces from oil fields in the Difra area.
Meanwhile, the head of the UN Review and Strategic Team, Graham Maitland, said: "The mission here is to listen to the South Sudanese perspective in terms of what the security council had asked the Secretary-General and the secretariat to do which is dealing with the strategic review of UNISFA in the context of very good and positive improvements and dynamics in the relationship between Sudan and South Sudan that we have all seen in the last few years."
Earlier, President Kiir constituted a high-level committee composed of ten members headed by the Presidential Adviser Tut Gatluak and deputized by the Minister of East African Affairs Deng Alor Kuol to initiate dialogue with the Sudanese government on the final status of the Abyei Administrative Area.
The oil-rich border region of Abyei has been contested since South Sudan gained independence in 2011.