Impagliazzo: Rome talks to resume after Papal visit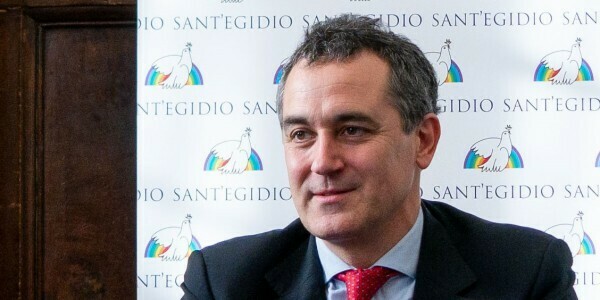 Secretary-general of the Community of Sant'Egidio, Paolo Impagliazzo
The secretary-general of the Community of Sant'Egidio, Paolo Impagliazzo, says they welcome the decision by the government of South Sudan to resume talks with the hold-out opposition groups after the Pope's visit this week.
In a statement signed by South Sudan's Presidential Affairs Minister Barnaba Marial Benjamin and the head of the government delegation to the talks last week, the government said it would resume the talks.
This comes a month after the government suspended its participation in the Rome peace talks accusing the hold-out opposition groups of lacking commitment and using the talks as a 'cover in preparation for war'.
The talks between the government and the Non-Signatories South Sudanese Oppositions Group (NSSSOG) are mediated in Rome by the Community of Sant'Egidio, a Catholic association with ties to the Vatican.
Speaking to Radio Tamazuj on Monday, Impagliazzo said: "We are happy to know that the government decided to reengage with the non-signatories and we will as soon as possible after the Pope's visit to South Sudan try to organize a round of negotiations."
"First of all, I am traveling to Juba tomorrow so I will have the chance to discuss with the government but also I have to discuss with the non-signatories and find out when it will be possible. Of course, we are trying to put some dates but we have to discuss with both the government and non-signatories. We have to have all of them on board," he added.
The holdout groups are a collection of armed and non-political organizations which declined to sign the 2018 revitalized peace agreement, claiming it did not address the root causes of the conflict in the country.
On Pope Francis' visit to South Sudan, Impagliazzo said all preparations are concluded and the Pope is ready to travel to Africa on 31st January 2023.
The Pope, Archbishop of Canterbury and the Moderator of the General Assembly of the Church of Scotland will visit the Democratic Republic of Congo (DRC) from Jan. 31 to Feb. 3 and then spend two days in South Sudan.