Imam attacked on Christmas Eve in N. Bahr el Ghazal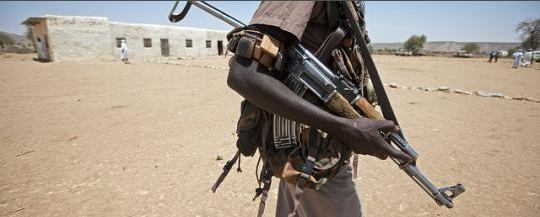 A group of unidentified armed men attacked the house of the imam of East Aweil, following his participation in Christmas Eve celebrations with the Christian community.
Multiple sources from Aweil East told Radio Tamazuj yesterday that three unknown armed men had attacked the home of Sheikh Chang Kiir, the imam of Aweil East on Thursday evening. The men threatened the imam in his house and fired live bullets into the air.
Sources believe that the attackers are part of an extremist group that objects to the imam's participation in Christian celebrations. The group had previously urged the imam not to participate in the celebration, believing it to be unlawful in Islam.
A large number of the Aweil community has condemned the incident, amid fears of an increase in religious extremism in the areas. They are urging authorities to discover the identity of the perpetrators.