Ikotos teacher arrested for allegedly killing SSPDF soldier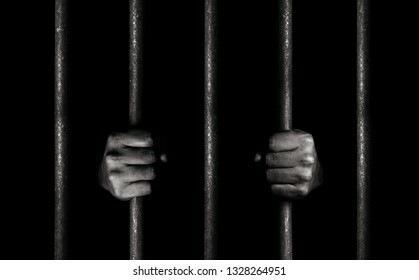 A unit of the SSPDF stationed in Ikotos town in Eastern Equatoria State on Sunday arrested the deputy head teacher of Ikotos Secondary School on suspicion of last month's killing of a soldier in Hai Turuju residential.
Civilians and elements of the SSPDF clashed in the town last month resulting in the death of one soldier and two civilians and the displacement of residents from their homes.
Oboya Henry, the deputy director of education in Ikotos County confirmed that SSPDF soldiers arrested Omoi Valent Gasper in the market on Sunday evening and have since detained him at the military base.
"I was near him. He was going to the (town) center with the head teacher of Ikwoto Primary School when soldiers arrested him," he narrated. "After his arrest, he was taken by the soldiers to the barracks. I was also arrested and taken up to the barracks but later set free. The teachers are not happy," he added.
Colonel Gatluak Lual, the SSPDF base commander in Ikotos County also confirmed the arrest and said the teacher is in their custody awaiting trial. He added that the army will continue with the investigation and arrest of those faulted for sparking the clashes which led to tensions in the town.
"It is true that this person (Omoi) was among those who killed our soldier and exchanged bullets with soldiers. He is in a government prison," Col. Gatluak emphasized. "He is the one who killed our soldier and we put him in prison because anyone who is found guilty will be put in prison and later the investigation will follow and he has to testify by himself."
The SSPDF commander insisted that the head teacher has not been beaten or tortured.
"The investigation will continue to find out the rest who participated in the killing and this is the first person we have arrested," he added. "He will reveal the names of the others and we will arrest them as well."
Ingong Caesar, the executive director in Ikotos County, said he was shocked by the arrest of the school head teacher, adding that the role of the military is to protect civilians.
"I am talking to you from the ground and the commander who was brought here is to guide the people. Any person arrested without any information should be released," he said. "Right now, generally nobody is supposed to move with the gun, but who are the people arresting people within the Market? This is just to provoke."
Ingong said the residents of the town are now living in fear of arbitrary arrest by the army.
"People are fearing because they will be arrested and these people who are carrying out arrests should stop and the (security) people who are with us here should take the lead so that innocent people are not targeted," he added.
"These soldiers should be transferred and then new soldiers can take over."