ADDIS ABABA -
18 May 2018
IGAD vows to punish South Sudan peace saboteurs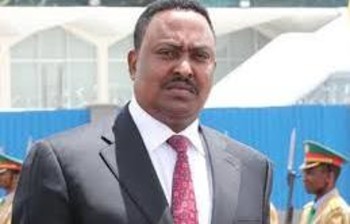 Photo: Workneh Gebeyehu
The East African regional bloc IGAD has warned that military atrocities in South Sudan and the stalling of the peace process will not go unpunished.
The chairperson of the IGAD Council of Ministers, Workneh Gebeyehu, issued the warning on Thursday while addressing the opening session of the South Sudanese peace talks in Addis Ababa.
Workneh, who is also the Ethiopian foreign minister, said the revitalization forum is the only option left for peace in war-South Sudan.
He pointed out the new Ethiopian Prime Minister had received detailed reports on the South Sudanese peace process, urging the South Sudan parties to make comprises for peace and stability in their country.
The Ethiopian official noted that the IGAD Council of Minister will impose sanctions on peace spoilers in South Sudan.
IGAD is an eight-member economic bloc that brings together Ethiopia, Djibouti, Somalia, Sudan, Eritrea, South Sudan, Kenya and Uganda.