ADDIS ABABA -
17 Sep 2018
IGAD requests review for RPF deployment, endorses Revitalised-ARCSS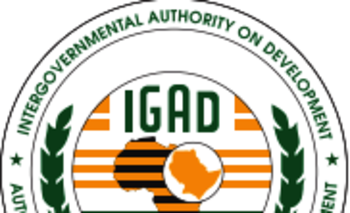 The Intergovernmental Authority on Development IGAD will request the United Nations Security Council to review its mandate to allow Sudan, Uganda, Djibouti and Somalia contribute forces to the Regional Protection Force to provide security during the implementation of the peace deal.
On August 12, 2016, the UN Security Council authorized a 4,000-strong RPF to use all necessary measures to provide a secure environment in and around Juba and protect civilians after the collapse of the Agreement on the Resolution of the Conflict in South Sudan signed in 2015. However, the main rival groups rejected the involvement of some neighbouring countries accusing them of being involved in the conflict.
In their communiqué released today, Monday, IGAD Assembly of heads of states and government in its 33rd Extra-Ordinary Summit held on 12th September 2018, in Addis Ababa, Ethiopia, also resolved to push for the full deployment of the RPF to execute its mandate.
The heads of state also allowed SPLM–IO Leader Dr. Rieck Machar Teny, who before the talks was exiled in South Africa, to stay in any country of his choice in the region until his final status is decided upon at an upcoming IGAD Ordinary Summit.
IGAD further appealed to the government and opposition groups to "prioritize the implementation of the Permanent Ceasefire on Cessation of Hostilities, Protection of Civilians and Humanitarian Access" underlying the importance of humanitarian work.
The summit also called on the signatories to the Revitalised Agreement on the Resolution of the Conflict in South Sudan to commit to full and timely implementation of the agreement for lasting peace in South Sudan, as it reiterated its commitment to stand in solidarity with the people of South Sudan to attain peace, stability and economic progress.
The assembly, which was chaired by H.E. Dr Abiy Ahmed, Prime Minister of the Federal Democratic Republic of Ethiopia, was attended by President Ismail Omar Guelleh of Djibouti, President Mohamed Abdullahi Mohamed of Somalia, President Salva Kiir Mayardit of South Sudan, President Omar Hassan Al-Bashir of Sudan, President Yoweri Kaguta Museveni of Uganda and Kenya's Cabinet Secretary Ambassador Monica Juma representing President Uhuru Kenyatta.
Also in attendance was Amb. Mahboub Maalim, the Executive Secretary of IGAD, Festus G. Mogae, the Chairperson of the Joint Monitoring and Evaluation Commission (JMEC), and Dr. Ismail Wais, IGAD Special Envoy for South Sudan.