IGAD rejects South Sudan rebels' bias allegations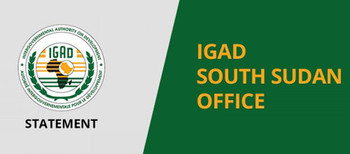 The IGAD Special Envoy for South Sudan, Ambassador Ismail Wais, has fired back at rebels loyal to the former First Vice President Riek Machar after they accused the IGAD and the Troika group of nations of contributing indirectly to the bloodshed in South Sudan because of the attacks carried out in Bieh State during a recent visit of the First Vice President Taban Deng Gai in the state.
The statement appeared in a recent press release issued by SPLA-IO's deputy spokesman Lam Paul Gabriel.
In a statement seen by Radio Tamazuj on Thursday, Wais asked the opposition group to withdraw the statement and not to indulge in such act in the future as it is unfounded and diverts the attention of the public from the core issues of attainment of peace and security in South Sudan.
Ambassador Wais underlined that CTSAMM has been closely monitoring the developments on the ground since the coming into effect of the cessation of hostilities agreement. "Violators shall be identified, held accountable and will face all consequences thereof," he said.
On Monday, rebel deputy spokesman Gabriel said that the country's First Vice President Taban Deng Gai caused destructions and displacement to the civilians in areas under the control of the SPLA-IO when he toured Jonglei with the knowledge of the IGAD and Troika.