ADDIS ABABA -
23 Oct 2018
IGAD forms a Joint Assessment Team to assess South Sudan security situation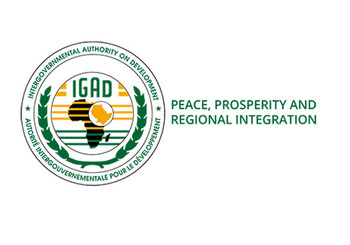 The Intergovernmental Authority on Development (IGAD) chiefs of staff in a meeting in Khartoum on Monday resolved to establish a Joint Assessment Team to assess the current security situation of South Sudan and Regional Protection Force tasks.
A communiqué by IGAD and seen by Radio Tamazuj states that the decision is in line with IGAD Extra-ordinary Summit of the Heads of State and Governments held on 12th September in Addis Ababa, Ethiopia.
The team which will be led by Sudan and deputized by Ethiopia will comprise two representatives from each member state, making a total of 14 representatives.
The team will also be required to submit a report to the IGAD Chief of Staff/Forces meeting in their next meeting, as well assess the current operational status of the RPF and viability within UNMISS mandate.
According to the statement, the team is expected to start its mission in South Sudan within 7 days.
IGAD member States include Djibouti, Ethiopia, Eritrea, Kenya, Somalia, Sudan, South Sudan, and Uganda.