ADDIS ABABA -
16 Feb 2018
IGAD closed door on peace talks, delegates to return in March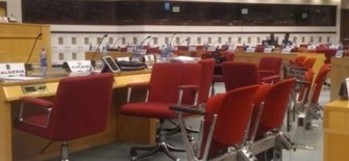 The East African regional bloc IGAD, which has been mediating South Sudan's peace talks in Addis Ababa, has closed the door to the peace process temporarily after a deadlock, top officials who were part of the peace talks said.
The officials told Radio Tamazuj that the mediation team has called off the peace talks after the warring parties failed to agree on power sharing and security arrangements.
"This round of talks has been officially declared closed by the IGAD Special Envoy to South Sudan Ismail Wais," one of the officials said.
He pointed out that the delegates will return to finalize deliberations after three weeks in Addis Ababa.
Edmund Yakani, executive director of the non-profit community Empowerment for Progress Organization (CEPO), called on the South Sudan parties to observe the signed ceasefire truce until they return to the negotiating table.
The renowned civil society activist pointed out that the search for peace and stability in South Sudan is a collective responsibility.
The warring parties managed to revitalize articles in Chapter 1 and Chapter 2 of the 2015 peace agreement only since the second round of the revitalization forum kicked off on 5 February.