IDPs at Bor POC appeal for help after floods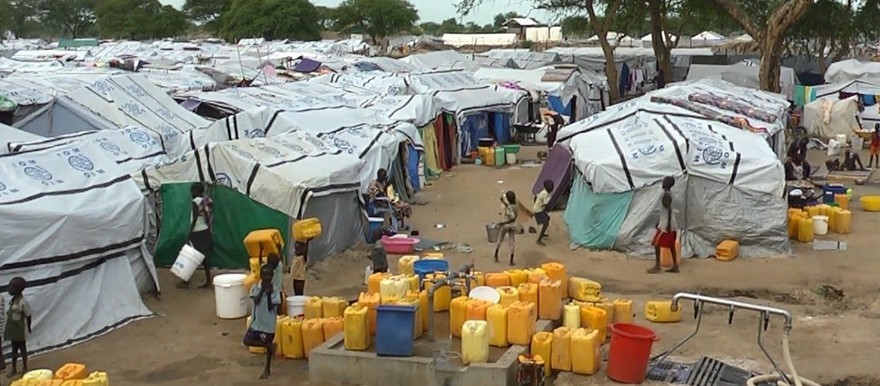 The Protection of Civilians (POC) site in Bor (UNICEF photo)
Internally Displaced Persons (IDPs) at the UN Protection of Civilians (POC) site in Bor town of Jonglei State made a desperate appeal for help after heavy floods destroyed their livelihoods last week.
Makuach Muon, the camp chairperson told Radio Tamazuj last week that heavy rains destroyed their properties and shelters. "The food rations we earlier received was supposed to take us for two months. But floods destroyed our food reserves and shelters. Over 2,000 people are affected by these floods, so we are engaging aid agencies to support us," said Makuach.
He added, "The water level is very high. Five days ago, a child drowned in the camp. Also, there is a rise in malaria cases."
Anna Joseph, a displaced sheltering inside the camp, said families share food to survive. "We were given three months of food rations in April, but the floods destroyed everything. As women, we survive by sharing the little food we have," she explained.
She appealed to aid agencies to provide them with food and shelter.
As of 18 June, the total number of civilians seeking safety in the UN base in Bor town is 1,921.
David Shearer, head of the UN mission in South Sudan, told Radio Tamazuj last week the United Nations is not planning to push people out of the POCs, saying the majority of those sheltering inside the UN camps across the country do not have means to rebuild their lives.