I will abide by Khartoum deal, vows Kiir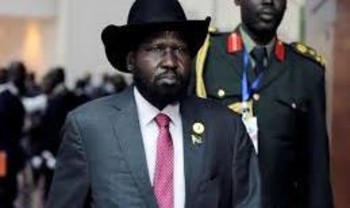 South Sudan's President Salva Kiir has pledged his government will abide by its commitments in the Khartoum framework agreement reached with the opposition.
Kiir said in his address after the signing ceremony on Wednesday that he will respect the signed deal.
"I am committed to respect the whole document that I have signed and will abide by all the agreements that will follow," he said.
The South Sudanese leader said he will not let down the people of South Sudan and the regional mediators, pointing out that he feels the suffering of South Sudanese due to the ongoing conflict.
President Kiir and opposition leader Riek Machar signed a framework agreement in Khartoum today providing a critical step towards resolving the ongoing conflict.