Hybrid court will promote reconciliation, says bishop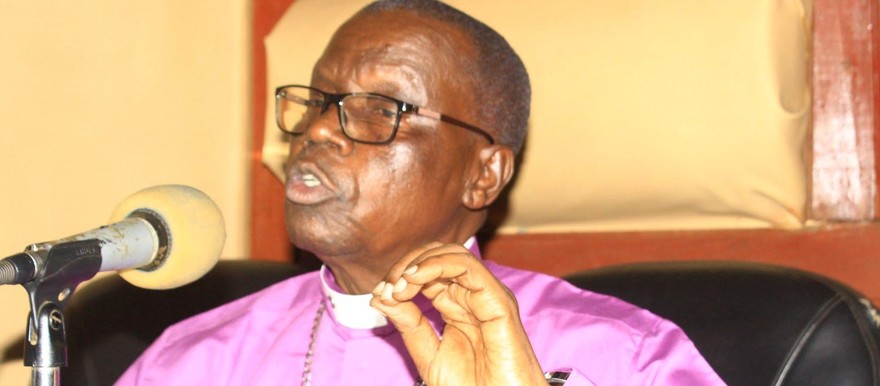 File photo: Bishop Hillary Luate
Hillary Luate, the bishop of Yei Episcopal Diocese has called for the establishment of a hybrid court to promote reconciliation and healing among victims of South Sudan's civil war.
The bishop said this while speaking to Radio Spirit 99.9 FM in Yei on Thursday.
Luate said if all institutions and mechanisms are established as provided for in chapter five of the peace agreement, marginalized communities will access justice, perpetrators would be held accountable and peace will eventually prevail in the country.
"Even in church, we talk about reconciliation, but we don't have forums where victims and perpetrators are brought together in order to say what we have done to each other. For example, if I wrong my neighbor and nobody brings us together to accept our mistakes, it is hard for us to reconcile," said Luate.
He added, "Reconciliation needs responsibility, and killings go together with people to be accountable."
The religious leader urged South Sudan's warring parties and stakeholders involved in the peace process to borrow examples of reconciliation and healing from African countries like Rwanda and South Africa, which experienced similar conflict situations in the past.
Several people, Luate said, lost their lives and properties during the war and perpetrators should be held accountable for crimes committed.
"Reconciliation goes together with healing and accountability on people who offended others in a forum where they agree that I was the one who did that, but we have to let this go in a different way. The South Sudan Council of Churches should initiate real reconciliation programs," he stressed.
The revitalized peace deal signed by rival leaders provides for the creation of a hybrid court.
The court is meant to try people accused of war crimes during the conflict that has killed hundreds of thousands of people.