Hunger threatens returnees in Upper Nile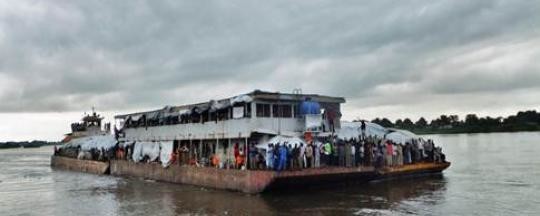 Close to 1823 South Sudanese returnees who arrived from Kosti in Sudan's White Nile State to South Sudan's Renk County in Upper Nile are living in harsh humanitarian conditions.
The returnees left Kosti in May and are now trapped in Faryar camp amid conditions which they described as harsh as they wait to be transported to their destinations of origin. A number of returnees who spoke to Radio Tamazuj stated that they were living in tragic conditions since their arrival in May and that there were no humanitarian organizations to assist them.
They also stated that there were causalities among the children and elderly due to hunger and diseases. A number of female returnees shouted about the terrible humanitarian conditions, stating that life in the camp was harsh as their children die due to diarrhea, malaria and hunger.
They explained that most of them cover great distances in search of jobs because the army unit stationed next to them did not yet receive its salary so it is not able to assist them. The female returnees stated that their situation in the camp has deteriorated due to their lack of income after some of them used to sell simple goods to cover the needs of the families. They revealed that this has stopped for the past two months, contributing to the deterioration of the situation.
Returnees complained of the absence of the authorities and humanitarian organizations since their arrival to the camp, leaving them without food and shelter as rainfall continues, increasing the rate of malaria infections and diarrhea. Mothers in the camp stated that 12 lives have been lost due to hunger and diseases.
Photo: a barge convoy arrives at Juba Port from Malakal on 31 July 2012 (IOM)