Hunger situation improves in Besselia County: official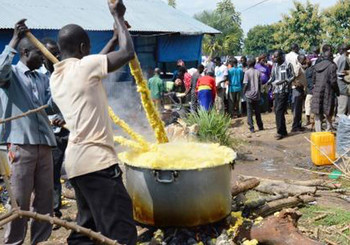 File photo: (Radio Tamazuj
The Commissioner of Besselia County of South Sudan's Wau State says the hunger situation in his area is improving as farmers harvest new crop.
Last month, dozens of citizens were reported to have died of starvation in Mboro area of Besselia County.
Commissioner Francis Ibrahim told Radio Tamazuj on Sunday that local farmers have harvested cassava, groundnuts and other crops in the county.
He confirmed that local residents of Mboro area were able to receive some non-food items from humanitarian while children received nutritious foods two weeks ago.
Conflict in the world's youngest nation since December 2013 has uprooted families and led to hunger and immense suffering.