KIDEPO VALLEY -
9 Dec 2018
Hunger forcing people to flee Kidepo Valley County: official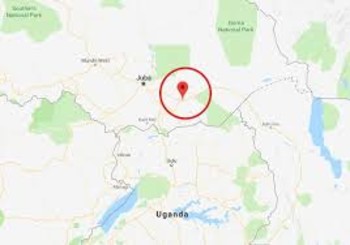 Extreme hunger is forcing people to flee Kidepo Valley County in South Sudan's Torit State, a local official has said.
Kidepo County Commissioner Peter Lokeng Lotone told Radio Tamazuj Friday that the majority of people flee to Uganda and Kenya. The commissioner attributed the hunger outbreak to drought, which destroyed most cultivated crops.
"In my county of Kidepo valley, we actually have a problem of food security actually starting from Lobira up to Ramula, because the rain came before that and people were not ready to cultivate they came and cultivated late then when they came and cultivated late in June, they couldn't get access to rains," said Lokeng.
He added, "The majority of the people are now migrating going to different countries. Those who are bordering Uganda can go to Uganda and those bordering the other side can also go to Kenya."
The state government, Lokeng said, lacks the capacity to assist those in need, citing lack of aid from humanitarian agencies.
"As a county, you cannot do anything minus the humanitarian assistance because we are crying to the humanitarian assistance to come in order to interview and get the fact finding from the community how they are suffering, I need humanitarian assistance to come in in order to help the community," stressed the commissioner.
The local officials also appealed to donors to provide water, stressing that its scarcity often increases incidents of cattle raiding in the county.
According to the commissioner, no humanitarian agency has assessed the situation in the county ever since hunger broke out.
Bordering Uganda in the south and Kapoeta State to the east, Kidepo Valley County was curved out of Ikwotos County in 2016.