Hundreds displaced following clashes in South Darfur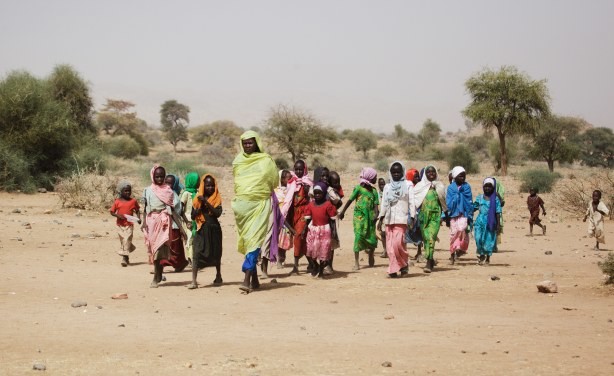 Hundreds of families have become displaced this week in South Darfur following tribal clashes along the area between Ed al Fursan and Katilla in South Darfur.
Witnesses from Ed al Fursan told Radio Tamazuj that hundreds of families arrived after fleeing the clashes which took place earlier this week between Beni Halba and Gimr tribes.
They added that most of the displaced people are women and children, some of whom took refuge at Ed al Fursan police station before being transferred to a temporary camp at Zahra Girls School.
However, most of those displaced fled to South Darfur's capital, Nyala, out of fear of the clashes continuing given the presence of a large number of armed fighters on both sides. Sources in the area spoke of their fear that this could escalate.
Photo: A Sudanese woman and children in South Darfur (Olivier Chassot/ UN)