'Huge loss' for South Sudan's press: journalist killed in Juba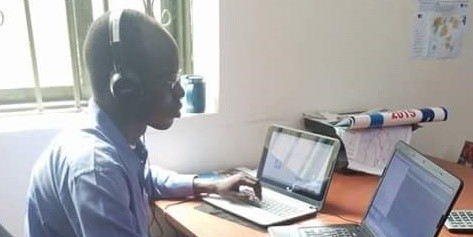 John Gatluak Manguet Nhial, a journalist and radio manager, was killed in Juba on Monday, dealing another devastating blow to the country's already embattled press, sources confirm.
Jennifer Cobb, a spokeswoman for Internews, confirmed to the Associated Press yesterday that Gatluak was killed Monday at the compound of the upscale Terrain Hotel, where he had gone for safety after he was briefly arrested Friday night.
The Rev. John Chuol, a representative of Gatluak's family, said the 32-year-old journalist was targeted because he is a member of the Nuer tribe.
"We received a phone call from one of John's colleagues... saying they were attacked in their workplace and they were asked to go out and let people from other tribes go. When they saw that John was a Nuer they shot him dead immediately," Chuol told Radio Tamazuj.
Some of the heaviest clashes in the past week in Juba took place near the Terrain Hotel as government troops attempted to oust the armed opposition from one of their bases. By Monday afternoon, the opposition was in retreat. Government soldiers stormed the Terrain Hotel as they were returning to town.
A media official who did not want to be named said that there was no other person of Nuer ethnicity in the hotel compound, and no one else was killed, though one hotel employee was shot in the leg.
Gatluak had distinctive Nuer facial scars on his forehead, making his ethnicity easily identifiable. A photo of his body reportedly shows that he was shot in the face and lying on his back, his arms outstretched. "When I look at the photo, it looks like he raised his hands up as someone who is surrendering," said the source.
Media officials described the killing of Gatluak as a devastating loss. "He was a heroic reporter and a leader, widely loved and embraced in his community," said Nigel Ballard, Internews Director of Community Radio.
Non-profit media development organization Internews published a tribute to the slain journalist on its website yesterday.
Gatluak had worked at Internews as a reporter and as the station coordinator at Naath FM in Leer, before helping to set up a national organization, The Radio Community, which Internews intended as the vehicle for taking over the management of several community radios that it had hitherto operated itself.
"He had great integrity, would never rush to judgment and was always fair. John was quiet, gentle and a deep thinker whose actions were informed by his commitments to open and independent journalism," Ballard added.
Daniel Bruce, head of Internews Europe, said on the social sharing site Twitter that the death of John was a "huge loss" for South Sudan and for press freedom.
South Sudanese journalists expressed grief and shock at the murder of their colleague. Emmanuel Monychol said in a group email, "When I saw this email my heart became so weak I could not open it... he was a very kind person, friendly and God-fearing man. Our hearts go out to his family in their time of sorrow."
"It's hard to believe this," said Alfred Taban. "God save us from all that is happening."
Late John Gatluak was the second media worker killed in Juba this past week. A cameraman working in the Office of the Presidency was reportedly killed in crossfire. A number of other civilian casualties have been reported in Juba, including some killed deliberately and others caught in crossfire. The overall death toll is unclear.
Gatluak leaves behind a wife, Rebecca Chol Ngudeng Teny, and three children, Gong John Gatluak Manguet Nhial, Jenkuar John Gatluak Manguet Nhial and a new baby born the day after he died.