Huge expectations after Kiir's Warrap visit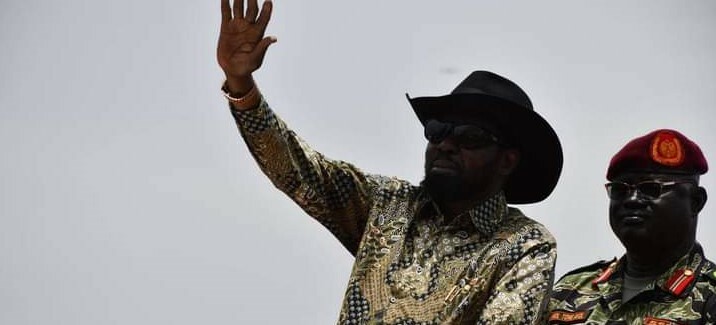 Citizens of Warrap State have too high expectations from President Salva Kiir's visit to them. Kiir is in the capital Kuajok to attend the Catholic Church's centenary celebration. 
Speaking to Radio Tamazuj from Kuajok town, several residents said they expect President Kiir to address most of the challenges facing them in the state, including insecurity and hunger.
Santino Manut, a resident of Akon who lives in Kuajok town, said he expects President Kiir to find a solution to inter-communal conflicts and create soft borders with neighbouring Sudan.
"I am very happy about the president's visit because our situation is complicated here. We have received our president, who is a person of peace, and we want peace. We need to pray also because the problems are many in our state," Santino said.
"There is poverty among the communities. Also, we want our president to think about how to solve the conflict between Abyei and Twic communities and make the border between South Sudan and Sudan peaceful so that commodities can come from Sudan to reduce the prices," he added.
Another resident, Nyanwiir Pien Chol, said she expects the president to bring development to Warrap state. "I want the president to develop our state, develop the hospitals and improve schools for our children and improve food security because floods destroyed farmlands last year," she said.
Nyanwiir added, "I pray to Almighty God to lift up the hands of President Kiir to bring us peace and harmony. That is what I wanted to say."
Kiir, who hails from Gogrial West County in Warrap State, arrived in Kuajok town on Saturday. He was received by Vice President Hussein for Services Cluster, Hussein Abdelbagi Akol, State Governor Manhiem Bol, and other senior government officials.