Hoth Mai's luxury mansion case adjourned to April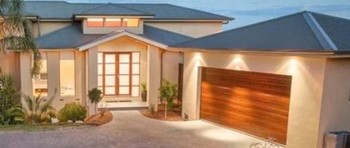 An Australian court has adjourned the case of South Sudan's army general after being suspected by the Federal police of buying a $1.5million mansion with the proceeds of corruption.
Police authorities launched investigations into the $1.5 million mansion owned by the family of former army chief James Hoth Mai in Narre Warren, Melbourne under the Proceeds of Crime Act.
The Sentry report launched in 2016 alleges that General Mai paid $1.5 million cash for the mansion in Melbourne's southeast in 2014.
The report accused General Hoth Mai of stealing money from his war-torn country's coffers. Mai served as the SPLA chief of general staff from May 2009 until April 2014.
A relative of James Hoth living in Australia told Radio Tamazuj today that the court decided to adjourn the case to 24 April, saying the presiding judge said they need more information from complaints.
"I want to say that the case has been adjourned to 24 April. General Hoth will go back to Juba soon because the lawyer is working on the case," he said.