Holdout groups: Kiir, Machar rejected to consider our concerns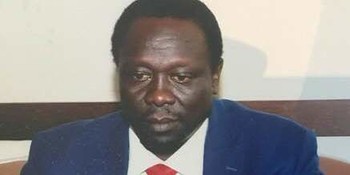 Photo: Hussein Abdelbagi
South Sudan's government and opposition group led by former vice president Riek Machar refused to consider concerns of holdout groups in the peace agreement, a leading member of the opposition alliance said.
General Hussein Abdelbagi, a leading member of South Sudan Patriotic Movement (SSPM), told Radio Tamazuj this evening that the Sudanese foreign minister Al-Dirdiri Mohamed Ahmed informed them that he had made consultations with the warring parties and that President Kiir and Riek Machar rejected to have their concerns taken on board.
"He said the government and Riek Machar said that no amendments should be made in the peace agreement," he said.
The opposition official stressed that the South Sudan Opposition Alliance (SSOA) and former detainees agreed not to sign the peace agreement in its present form. He pointed out that they stand ready to ink the deal if their reservations are addressed by the mediators.
Abdelbagi further said the mediation team said it cannot do anything after the government and the main opposition group led by Riek Machar refused to consider more concerns.
"If it is going to be the final agreement, we will congratulate them to go ahead without us. But the agreement will not be inclusive. It will be an agreement between Kiir and Riek," he said.
"If there are more sessions, we will keep pushing for our demands," he added.
Abdelbagi noted that SSOA and SPLM-FDs delegations in Khartoum have been engaging the mediation on the possibility of making some changes that will make it possible for other opposition parties to sign so that the document is owned by all.
He explained that their concerns centred on the number and boundaries of states, national pre-transition committee and its fund, responsibility sharing in the states and local governments.
He added that some of the contentious issues were related to the composition of the Independent Boundary Committee, its decision making and the default position in the event that the IBC fails to reach a final decision.
South Sudan government and SPLM-IO movement led by former vice president Riek Machar could not immediately be reached for comment.