Hepatitis B rates on the rise in Maridi state: official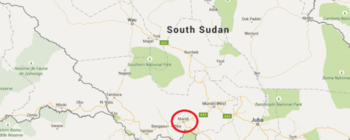 The ministry of health in Maridi State says there is an increase in reported cases of Hepatitis B among citizens in the state.
The director general in the state health ministry Daniel Alphones told Radio Tamazuj that Ibba County is leading with the highest number of people suffering from the virus.
Alphonse urged the people of Ibba and Maridi to report any suspected cases to health authorities and be careful while handling the sick since the virus is contagious.
Hepatitis B is an infection of the liver caused by the hepatitis B virus and is spread through contact with the blood and body fluids of an infected person. Some of the symptoms include fever, vomiting, loss of appetite and abdominal pain.