Heavy rains destroy homes in Al-Meiram, West Kordofan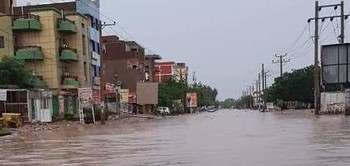 Heavy rains and flood last week destroyed over 130 homes in Al-Meiram Locality in Sudan's West Kordofan State, leaving several residents in the cold.
According to the emergency office in the area, the heavy rains destroyed houses at Al-Taqwa, Najaf, Gadisiya, and Al-Huda neighborhoods over the weekend.
Al Meiram County Commissioner Al Hadi Abdel-Majid said in a press statement that the area has been cut off by the rains. The commissioner further said about 130 families are now living in the open after the rains destroyed their homes.
He called on the Ministry of Health to assist the needy people in the area.