Health workers go on strike over unpaid allowances in Wau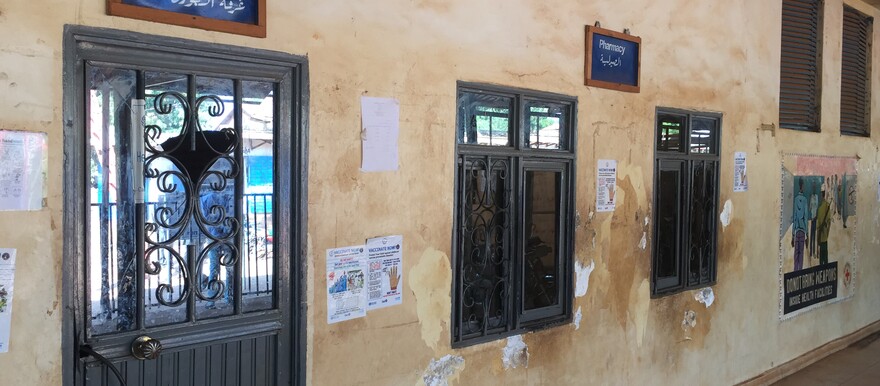 The pediatric emergency ward remained closed at the Wau Teaching Hospital on 23 Nov 2021. [Photo: Radio Tamazuj]
Health workers including doctors at the Way Teaching Hospital in South Sudan's Western Bahr el Ghazal state have laid down their tools protesting what they described as incomplete payment of the Covid-19 allowances.
About 400 workers at the main hospital said they expected to be paid 200,000 SSP Covid-19 allowances from the national ministry of health in Juba but instead they received way less.
Speaking to Radio Tamazuj over the closure of the hospital on Monday, a representative of the striking staff, Dr. Santino Gai said they raised their grievances to the hospital administration but decided to go on strike following their inaction. 
"We are demanding our allowances of Corona. We met the administration and brought the issue. Our grievances were six. First, there was no consultation from the hospital administration upon the arrival of the money. We were not told what happened," he explained. Secondly, there were no criteria for paying the staff based on their positions. Thirdly, I noticed there were differences in the payment of those in Juba and Wau."
Dr. Gai added that they got information that their colleagues in Juba were paid 200,000 SSP yet they only received a fraction. 
According to Dr. Gai, the strike was to be announced by the workers' union at the hospital but the staff decided to go on strike and they appointed some doctors to represent their grievances.
Gai urged the citizens to remain calm as the doctors and health workers demanded their rights. 
He threatened that the staff will take further action if the hospital administration does not engage them in dialogue to unlock the impasse within three days. 
Responding to the strike, Wau Teaching Hospital medical director, Dr. Nixson Anthony Ubur, who is in charge of distributing the allowances said: 
"Two weeks ago, we received incentives for Covid-19 and the money was brought from Juba without payment clarification. Some people took 80,000 SSP, some took 50,000 and some received 30,000 SSP and after we gave out the money, some of the medical doctors came to me and asked me what was the money for?"
Ubur, who is accused of misappropriating the cash, has called on the doctors to resume work as the administration looks into their grievances. 
A resident of Wau who identified herself only as Samia, said the strike is negatively affecting them as it forces them to seek health services from private clinics which are not affordable for them.
"I come here sick and my child sick and if the hospital is closed, it will be very difficult especially for the sick and other emergency cases. Someone may die because there is no doctor," said Samia.