Harvest called success in Aweil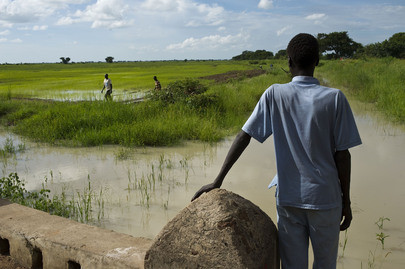 The harvest of sorghums and cash crops in Northern Bahr El Ghazal state was called a success despite heavy rains that affected some crops.
Senior Inspector for Cultivation in the Ministry of Agriculture and Forestry, Deng Dau said the cash crop of groundnuts and the main crop of sorghum both went well in the state. "The ministry accessed most of the counties that cultivated this year and most of the farmers cultivated a lot and their both cash and main crops are successfully harvested well," he said.
The ministry has about 40 tractors for cultivation. Out of this number, five tractors are assigned to the five counties to help the community, according to the ministery.
"Yes we have the policies of giving tractor to the farmers, we provide a tractor to the group of people who organize themselves but not an individual, before assigning the tractor to group of people who organizes themselves, the ministry has the committee to access the feddans (land) that the group owns. The ministry also gives the chemicals substances for the crops, tools for other purposes like during the weeding season of the crops," he explained.