Hamdok arrives in Juba on first foreign trip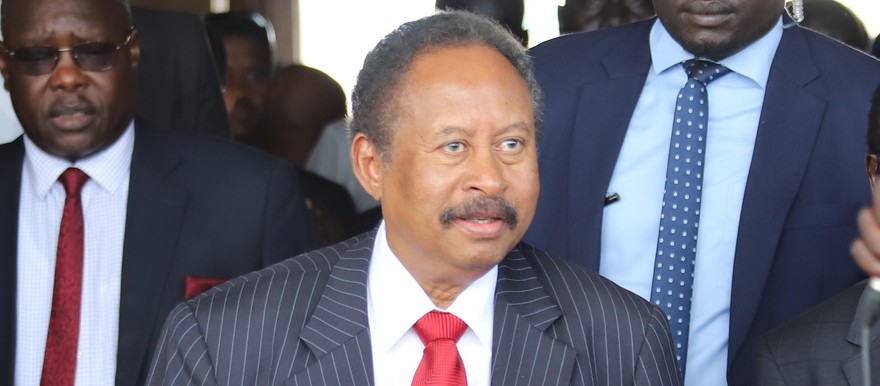 New Sudan Prime Minister Abdalla Hamdok arrives in Juba on 12 September, 2019 (Radio Tamazuj)
Sudan's Prime Minister Abdallah Hamdok has arrived in South Sudan on his first foreign trip since becoming prime minister.
The two-day visit comes as the ruling sovereign council and rebel leaders agreed in Juba on a road map for peace talks in October.
Hamdok was received at Juba airport by South Sudan Vice-President James Wani Igga.
Speaking to reporters upon his arrival this morning, Prime Minister Hamdok said: "I am very delighted to be in my second home, Juba. As I promised earlier that my first visit outside Sudan will be to Juba, we are here today".
He added," We are looking for very strategic, very distinguished relations between our two nations… We hope to have a prosperous relationship that will address issues of trade, borders, oil and free movement of our people".
Hamdok pointed out that he would hold talks with South Sudan government.
For his part, Vice-President James Wani welcomed Sudan's Prime Minister to Juba. Igga said the government would hold meetings with the visiting Prime Minister to discuss areas of cooperation between the two sisterly countries.