Gunmen steal cattle in Bor South County, Jonglei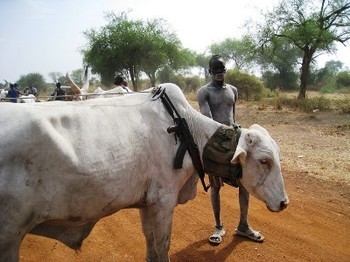 An unidentified armed group has looted about 10 heads of cattle in Jam area in Bor South County of South Sudan's Jonglei State on Monday evening, a local official said.
Bor South Commissioner Deng Mabior told Radio Tamazuj on Wednesday that the incident occurred on Monday afternoon while herders were grazing their cattle.
The official pointed out that the cattle raiders headed towards Boma State. He added that the villagers who pursued the criminals have not yet returned.
However, Mabior claimed that his county was calm but civilians the incident caused fear and panic along local residents.