WESTERN LAKES -
9 Nov 2017
Gunmen kill government official in Western Lakes state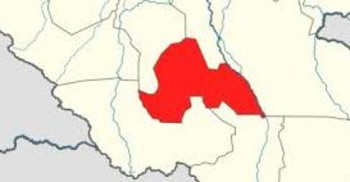 The head of protocol in Western Lakes state governor's office Majong Kuong was killed on Sunday by unknown gunmen, the state information minister has said.
Speaking to Radio Tamazuj on Wednesday, Minister Shadrak Bol Mochouk said four men armed men attacked Kuong's house on Sunday night and shot him dead.
Bol said Kuong had served in the state in 12 different positions before he was appointed the head of the protocol in the governor's office.
He added that security forces are investigating the incident and will bring the culprits to book.
Bol reiterated an order issued by state authorities banning everyone within a radius of 8 kilometers from Rumbek town from carrying a gun, saying any persons found violating the order will face the law.