SOUTH KORDOFAN -
7 Nov 2017
Gunmen attack govt delegation in South Kordofan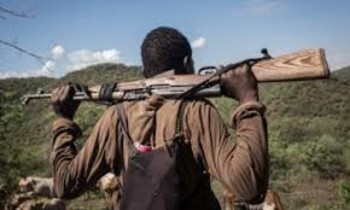 A group of unknown gunmen attacked a government delegation at Al-Hameedh area in Sudan's South Kordofan State on Sunday but no casualties were reported.
The area of Al-Hameedh is located some 20 kilometres north of Kadugli town on Sunday but no casualties were reported.
The delegation led by the state governor Issa Adam Abakar was tasked to convince the local population in the area that the production of Cyanide is not harmful to their health or the environment.
The local population at Gadeer Locality had launched a complaint to the government saying they did not want factories that manufacture cyanide used in the mining of gold to operate in the area for fears of pollution.
However, the commissioner of Gadeer insisted that the project will go ahead as planned and declared a state of emergency in the area including closing down of schools in the area for two weeks.
The actions by the commissioner created tensions especially after the deployment of government forces in the area.
Several residents told Radio Tamazuj that Al-Liri and Talodi localities were witnessing high tension and they fear tensions may escalate if the authorities maintain their stand on the production of cyanide.