Gunmen abduct four women, child in Ayod: officials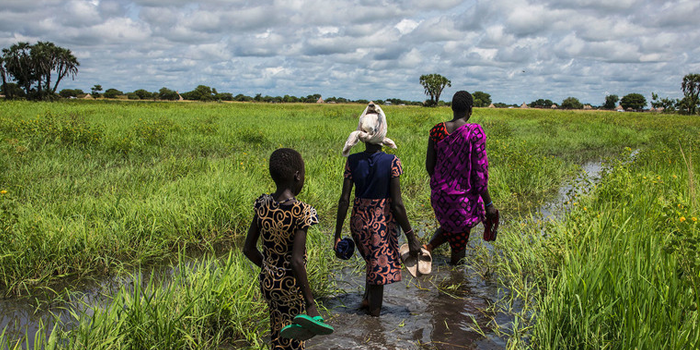 File photo
Gunmen have abducted four women and an 8-year-old boy in Ayod County of South Sudan's Jonglei State, local officials and police said on Friday.
Speaking to Radio Tamazuj, Albino Gatkek, the county's acting commissioner said the women and the child were abducted along the Ayod-Uror road.
"The information came from one of the women who managed to escape from the kidnappers at the Pabiarol area. The number of the women was five, but one of them managed to escape unhurt and informed us in Ayod about what had happened," Gatkek explained.
The local official pointed out that the gunmen's intentions were not clear, revealing that the local youth were still pursuing the attackers to recover the abductees.
No group has claimed responsibility for the abductions, though communities in greater Jonglei have for a long time been fighting over child abductions and cattle raids.
Col. Both Both Yuet, the county police inspector, said no arrests have been made so far in connection with the incident. He, however, said police and the county youth were still searching for the abductees.
Bol Deng Bol, a civil society activist in Bor town, condemned the incident and urged the relevant authorities to expedite the implementation of a just-concluded peace conference between the communities of greater Jonglei.
"Whatever is agreed is immediately violated because there is no implementation. Agreements among these communities do not hold because people are hungry. There is a need for development and service delivery," he stressed.
The activist also called for the formation of local governments in Jonglei to ensure law and order is maintained.
Last month, at least 10 women abducted in Jonglei's Duk County were rescued from their adductors.