Gunfight breaks out in Pibor town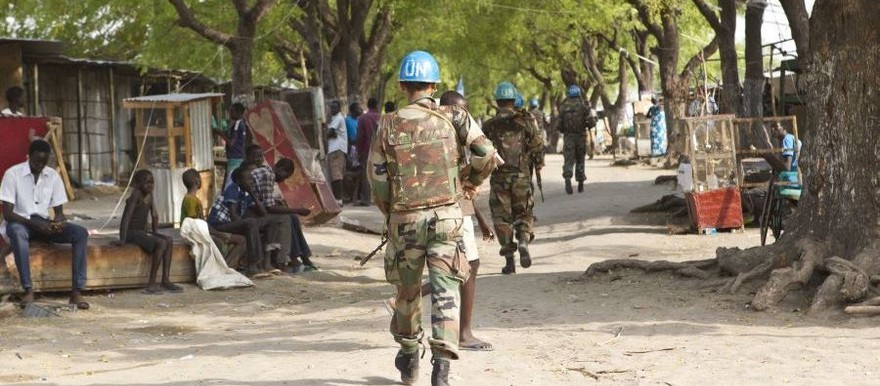 A firefight between SPLA and rebels broke out in the market area of Pibor in eastern Jonglei today, causing thousands to flee the area temporarily.
The fighting began shortly after 11:00 and lasted for about an hour. Over 2,500 people sought refuge at the base of the UN Mission in South Sudan, according to a press statement issued by the peacekeepers today.
"Currently, the situation is calm and the civilians have returned to their homes. Within its capacity, UNMISS will continue to do its utmost to protect the civilians in the area," the statement said.
An incident of this kind happened last month as well when SPLA soldiers had an altercation with bodyguards of a former rebel commander.
Photo: UN troops on foot patrol in Pibor market after the incident 6 March 2013 (UNMISS/Martine Perret)