Grenade blast wounds 13 in Northern Bahr El Ghazal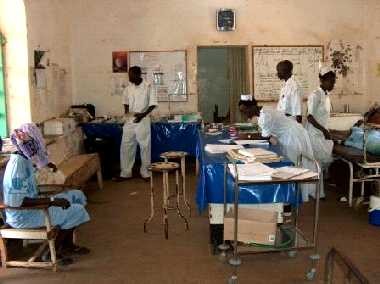 Thirteen people were wounded as a result of a grenade blast at Aweil North Market Centre on Sunday evening. The incident grew out of a dispute between two disabled soldiers.
Atak Yiel explained that the incident happened as a result of him refusing his friend Anei Akok who used force to take a grenade from him in order to fight their cashier who had disagreed with him over his salary.
The incident involving the army cashier comes at a time of speculation in the ranks after oil revenues caused disruption to their salaries. Some soldiers suspected that their pay was stolen.
According to Medical Doctor, Deng Lual in Aweil State Hospital reported that nine people were admitted at the State hospital in which three were seriously injured.
Meanwhile, the policeman who investigated the incident, Majok Peter, told Radio Tamazuj that he has found 13 people wounded including the victims. No one is reported to have lost his life.