WESTERN LAKES -
6 Sep 2018
Greater Lakes States peace conference to start next week: official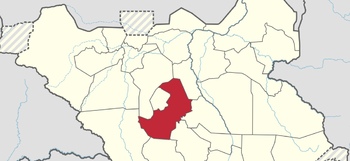 Authorities of Greater Lakes region, comprising Western Lakes, Eastern Lakes and Gok states are preparing to conduct a peace conference in Western Lakes state next week.
Speaking to Radio Tamazuj on Thursday, Western Lakes State information minister Martin Gula said the main agenda for the conference is security matters but other issues such as challenges facing the three states will also be discussed.
Gula added that the conference will bring together authorities and local communities from across the region.
The official revealed that South Sudan Vice President Wani Igga has been invited for the conference which is scheduled to kick-off on 17th September if preparations are completed in time.