Governor Matur Chut returns after lengthy Kampala medical treatment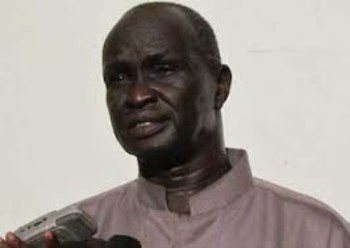 File photo: Governor Matur Chut
Western Lakes State governor Matur Chut Dhuol returned to the capital Juba today after more than five months in Uganda for medical treatment for an undisclosed "health challenge".
The government official left for Kampala in September 2017.
His prolonged absence caused inter-communal clashes back home where President Kiir declared a state of emergency in December last year.
"The governor is now in Juba. In the coming few days, he will return to the state capital Rumbek. The governor is now recovering," Shadrak Bol, State Information Minister told Radio Tamazuj.