Government forces accused of killing youth leader in Mundri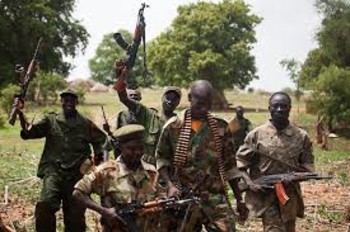 Opposition forces loyal to former first vice president Riek Machar have accused government army of killing a youth leader, burning down homes and looting civilian property in Mundri West County last Saturday.
In a statement extended to Radio Tamazuj, SPLA-IO deputy chief for training Wesley Welebe Samson said Taban Kurisipo, a student of Karika Primary School and youth leader at Karika Parish of the Episcopal Church of South Sudan, Diocese of Mundri in Mundri West County was shot dead by government troops.
He also alleged that more than 50 homes were torched and 35 goats and other civilian property were looted from the Karika community by the government forces.
Welebe called on the government forces in Mundri to stop killings, burning of homes and lootings as it is against international humanitarian law and the laws of armed conflict.
For his part, the governor of Amadi Joseph Ngere Pachiko has denied knowledge of the incident.