Government distances itself from SSOA crisis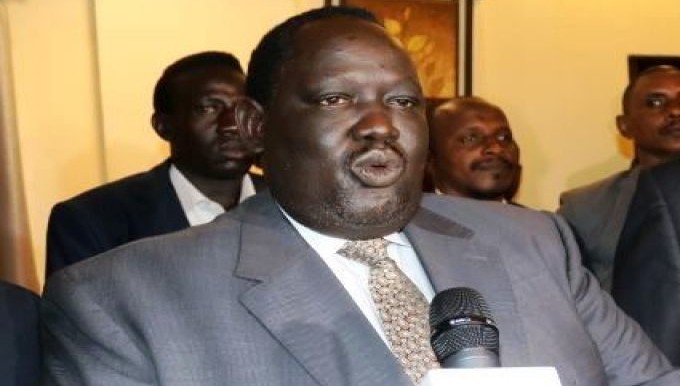 Photo: Presidential adviser Tut Gatluak
South Sudan government has distanced itself from the South Sudan Opposition Alliance (SSOA) crisis, saying it did not get involve in the rift.
The alliance is rocked by deep controversies among its members over the leadership of the group after the interim leader of the opposition alliance Gabriel Changson Chang refuted elections conducted on 30 November in Khartoum, where Peter Gatdet Yak was declared the winner of the controversial election.
Tut Gatluak, a security adviser to President Salva Kiir, told Radio Tamazuj this afternoon that the government did not meddle in the opposition alliance's affairs.
Tut, who is also the head of the National Pre-Transitional Committee, said: "We have nothing to do with the crisis facing the opposition alliance. As members of the pre-transitional committee, we will work in accordance with the signed peace agreement."
"The allegations that the government has divided SSOA are untrue. We did not meet anyone from SSOA in Khartoum, but I heard that they have differences, so urge them to sit down and solve their differences," Tut said.
The presidential adviser reiterated his government's commitment to implement the peace agreement.
For his part, General Peter Gatdet Yak accused the government of destabilizing the South Sudan Opposition Alliance (SSOA).
"The government and Gabriel Changson have signed a deal to divide SSOA. Tut Gatluak met with those of Changson in Juba and gave them money, "he said.
Gatdet, who leads a group calling itself South Sudan United Movement, said that the crisis facing SSOA will not affect the implementation of the peace deal.
In September, members of the South Sudan Opposition Alliance (SSOA) signed a final peace deal with President Salva Kiir as one entity under the auspices of the Intergovernmental Authority on Development (IGAD).