Government delegation ends boycott, joins second session of Addis talks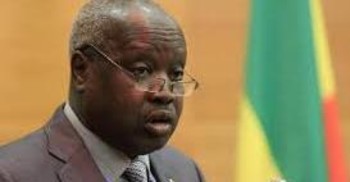 File photo: Nhial Deng Nhial
The South Sudanese government delegation at the ongoing peace talks in Addis Ababa ended its boycott of the second session of the revitalization forum in Addis Ababa yesterday afternoon.
The second session yesterday elaborated on the agenda of the second phase of the revitalization process of the 2015 peace accord. Leaders of South Sudanese delegations and eminent personalities gave their statements, besides the adoption of the forum's principles.
Multiples sources told Radio Tamazuj yesterday evening that the government delegation was persuaded by civil society groups to join the second session in which all stakeholders were making their opening statements.
"IGAD accepted the civil society's call, then the civil society lobbied the government as primary actors of the HLRF to listen to the opening statements and make their opening statement before the South Sudan stakeholders," CEPO, a leading civil society group told Radio Tamazuj.
The sources said the government delegation boycotted the meeting because it was stopped from entering into the conference hall with over 40 persons while IGAD allows 12 representatives only.
The sources pointed out that the government will still negotiate with the IGAD mediators over the number of its delegates after the end of yesterday's opening statements.