Government bans all forms of wildlife hunting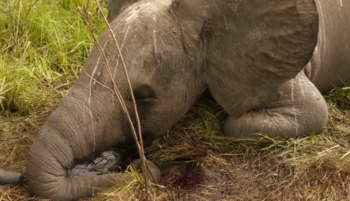 South Sudan's government on Tuesday banned all forms of wildlife hunting, including commercial trade in wildlife trophies and wearing of any wildlife trophies.
In an order seen by Radio Tamazuj, the national ministry of wildlife conservation and tourism banned wildlife products such as skin, meat, fur and bird feathers.
According to the new order issued by Minister Jemma Nunu Jumba, any person caught dealing with wildlife products shall be arrested, prosecuted and those found guilty would face a two-year jailed term or fines or confiscation of property.
The minister ordered all the country's security organs to assist the wildlife service personnel in implementing the new directives.
The ministry also ordered all tour agencies and flights companies to register under its authority, besides the classification of hotels in the country.
The tourism industry makes up a small share of the GDP of South Sudan, only 1.8% as of 2013. According to a report by the World Travel and Tourism Council.