Government and opposition troops clash in Unity state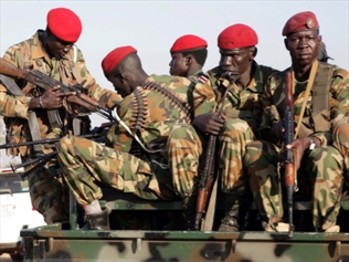 Government and opposition forces on Thursday clashed in Rubkona area in South Sudan's Unity state, leading to several deaths and injuries.
Northern Liech state security advisor Gordon Malou told Radio Tamazuj that two civilians and one government soldier were killed and 11 others wounded during the clash.
He claimed that government forces killed 22 opposition soldiers and denied reports that the opposition forces were in control of Torabieth area.
For his part, the opposition military spokesperson in Northern Liech state, James Yoac, said the government troops attacked their defensive positions but they were able to repulse. He insisted that they were in full control of Torabieth.
Yoach claimed that they killed dozens of government soldiers and captured many machine guns and ammunition. He added that they only lost two of their soldiers while five others were injured.