Gogrial reconciliation conference postponed due to financial constraints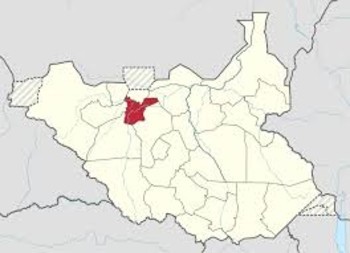 Authorities of Gogrial State say a reconciliation conference scheduled for this week has been postponed till further notice due to financial constraints.
The conference was aimed at restoring relations between the Apuk and Aguok communities that have been fighting each other. Last year, more than 100 people were killed in communal clashes between the two communities.
Gogrial State Information Minister Amet Amet told Radio Tamazuj on Wednesday that the conference which would bring together community, state and religious leaders could not take place on 5th of March due to lack of finances.
But Amet reiterated that they will ensure the two communities reconcile and live in peace.
"The first goal of the government is stability, security and peace, so we will work hard to make sure that all the warring communities are able to make peace," he added.