Gogrial lawmakers call for improved service delivery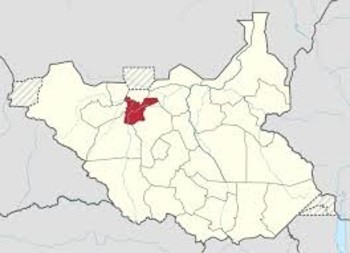 Members of parliament of Gogrial State Assembly are calling on state executive to prioritize the delivery of basic services to the people of Gogrial, during the opening session of a new seating after a parliamentary recess.
The MPs cited poor health, educational and water services as challenges facing their constituents.
Addressing parliamentarians at the opening ceremony of the assembly on Tuesday Gogrial state assembly speaker Atong Manyual Lual said urgent attention should be placed on the health sector in the state.
She said the maternity wing and children's ward is in a pathetic state.
"The health services are very inadequate despite the efforts, if anybody visits our hospital in Kuacjok you will be shocked because it is where you find patients being treated on one bed. If you see children wards it is really very challenging for medical personnel who are there," she added.
Atong further appealed to the state and national ministries of health to ensure the completion of Angui Hospital saying once the hospital is operational it will improve the health situation.
She also called on the people of Gogrial to uphold the rule of law as stipulated in both the state and the national constitutions for peace to prevail.