Gogrial governor replaces minister representing SSDF party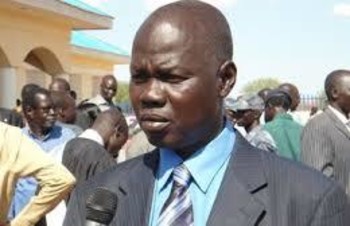 The governor of South Sudan's Gogrial state has issued an order replacing a nominee of South Sudan Democratic Forum party (SSDF) with a new official.
Governor Victor Atem Atem, according to the order which became public last week, replaced Magiir Aru Luac from with Bona Atem Thuc.
Magir was the Minister of social welfare but his successor, Atem Thus was assigned to another ministry.
Mark Garang Bol was appointed the new minister of social welfare and Atem became minister of physical infrastructure. No reasons were provided for changes.
South Sudan Democratic Forum is one the political parties represented in the state according to the power-sharing agreement which gives other political parties 15%, according to the provision of the 2015 peace agreement.