Girl burns woman with hot water in Maridi over man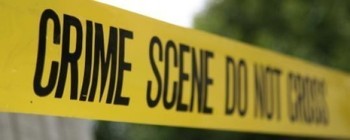 A 20-year-old girl identified as Mary John in Maridi County of Western Equatoria State poured and scalded 38-year-old Mary Awori with hot water during a fight at Maridi's main market, Suk Wahida.
According to the eyewitness, Mary John, a resident of Line Zira, went to Awori's tea stand and started a fight claiming that the latter was having an affair with her husband.
Emmanuel Laku, the Maridi County police inspector said they have arrested the suspect and she is now in custody, "we received a report this morning at around 11 am about the fighting and we have arrested the suspected girl and her husband. So we are doing our investigation into the matter."
Laku urged the Maridi community to distance themselves from violence saying such acts were punishable by law.
Dr. Mazine Severino of Maridi County hospital said they were treating the patient and that the burns would take up to three weeks to heal.
"As a doctor, I don't wish pain on anyone and my advice especially to women is that if you have a problem, sit down and resolve the problem rather than solving a problem with a problem," Dr. Mazine said.