General Agany has 'no authority' to remove SSPM leader - Costello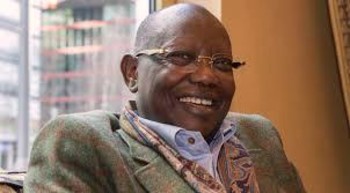 File photo: Costello Garang Riny
Costello Garang Riny, leader of South Sudan Patriotic Army/Movement (SSPM/A), has hit out at his chief of staff Gen. Agany Abdel-Bagi Akol, who he says had "no authority" to oust him.
This comes after General Agany Abdel-Bagi Akol declared himself interim leader of the SSPM/A movement, ousting his boss Costello Garang Riny.
Agany accused Costello of continuing hostility against the government despite the signing of the peace deal.
Soon after General Agany's declaration on Saturday, Costello wrote a letter to IGAD representatives at the ongoing peace talks and Sudanese Foreign Minister Al-Dirdiery Mohamed Ahmed saying the unity and cohesion of his opposition group remains unshaken.
"The core leadership of the SSPM/A existed before General Agany Akol joined the group in April 2016. It was in that month, that we managed to clandestinely get Lt. Gen. Agany Akol out of Juba, where he was marginalized and neglected by the regime, promoted him from the rank of Brigadier to the rank of general and made him chief of staff of the SSPA. He did not create the organization," partly reads Costello's letter seen by Radio Tamazuj.
Costello, a former adviser to President Kiir, said he is committed to the peace process, denying claims that he rejected the ongoing peace efforts.
"Those using the Peace Forum to divide political entities by using financial means and bribes are not peace lovers. Truth and straightforwardness is the shortest cut to peace. Our commitment to it keep us steadfast," he said.
The South Sudanese rebel leader underscored that his negotiating team in Khartoum led by General Hussein Abdel-bagi will accomplish the duty within the South Sudan Opposition Alliance (SSOA).