Gen. Gatwech disputes rifts with Gen. Olony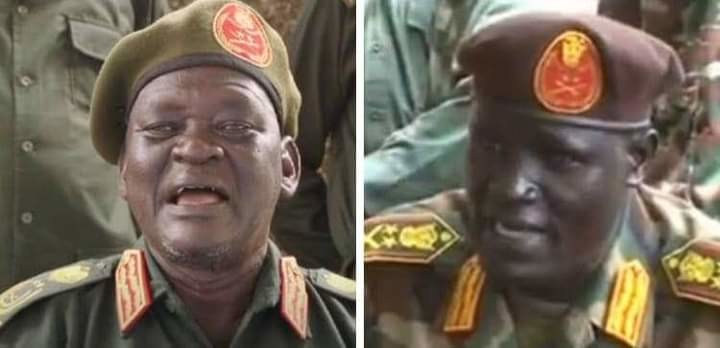 File Photo
The leader of the breakaway faction of the Sudan People Liberation Army In Opposition (SPLA-IO) General Simon Gatwech Dual also known as the 'Kit-Gwang Declaration' denied reports of division within the group.
Gatwech, speaking to Radio Tamazuj yesterday, said he and his deputy General Johnson Olony are on good terms and share the same vision; to push for and expedite the full implementation of the peace agreement and especially the security arrangements.
Gen. Olony said over the weekend that they are negotiating with President Salva Kiir Mayardit to expedite the implementation of the security arrangements. He also said that there was no initial agreement to invite other military groups to attend a planned conference in Magenis, which Gatwech did. But he added that they agreed to suspend the conference.
"Yes, we have canceled the conference due to financial issues. But there is no division between me and Johnson Olony," Gatwech said. "We are in complete agreement with Johnson, and the postponement of the conference has nothing to do with the invitation of these leaders, but rather for financial reasons that led to the postponement of the conference."
Regarding the security arrangements, Gatwech said, "This is the issue we are pushing for with Olony. There is no problem. If we manage to negotiate with the government, we will put down clear mechanisms for the implementation, being for two or three months, and hopefully reach an agreement. We are ready to engage the government in a negotiation with the government or IGAD. We only need peace for our people."
Gen. Gatwech stressed that his group is not open for negotiations with SPLA-IO leader Riek Machar claiming that Machar has been attacking their forces.
"We do not have any channel of communication for negotiations with Riek because he attacked our position five times. Our dialogue is with the government. We don't even want to see Machar anymore. He violated the security arrangement several times by bringing firearms by land to his forces and launching an offensive against our defensive positions. How can such a leader be the first vice president? How can you attack your own forces?" Gatwech asked.
Forces loyal to Machar and Gatwech have fought in the Magenis area of Upper Nile State.
Last month, peace partners and the international community appealed to the leaders of the SPLM/A I-O to resolve their political and military differences and focus on the implementation of the peace agreement.