Gbudue authorities say stepping up surveillance against Ebola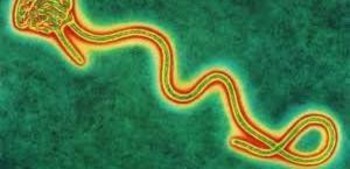 Authorities in South Sudan's Gbudue State said they have heightened surveillance along the border with the Democratic Republic of Congo (DRC) to prevent the spread of the deadly Ebola virus.
Rosemary Samuel Abu John, Minister of Health in Gbudue State, told Radio Tamazuj on Tuesday that they had set up checking points at the border posts to ensure suspected cases from neighboring Congo do not cross over.
As of 4 June 2019, the World Health Organization has reported more than 2,000 Ebola cases, including 1931 confirmed and 94 probable cases in the Democratic Republic of Congo. A total of 1263 deaths were reported among confirmed cases.
Two more cases of Ebola have been confirmed in Uganda after a five-year-old boy died of the disease, the World Health Organization said on Wednesday.
Rosemary said they did not close the border with Congo despite the current outbreak, saying it was impossible to completely seal the state off from Ebola in neighboring Congo.
She revealed that the state government has allocated a burial site for Ebola victims in Yambio town as precautionary measures against the spread of Ebola.
"We are just preparing in case the disease spreads. We are screening people at the border posts, so we are trying to prevent it," she said.
South Sudan suffered Ebola outbreak in 2004 after WHO reported 20 cases including 5 deaths from Ebola hemorrhagic fever (EHF) in Yambio.