Gang arrested for attacking Unity oil fields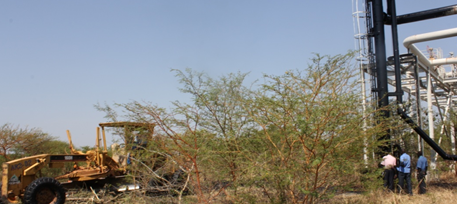 The security agencies in Unity state last Friday arrested a group of six people described as criminals who recently attacked an oil pipeline in Unity State's oil fields of South Sudan.
Brigadier Hussein Gresh Yambio, the state director for criminal investigation and detection department, said in a press statement in Bentiu,that they recieved reports from the oil companies that there were repeadly assaults on the oil pipelines in fields of Unity state.
He noted that police authorities immediately responded to the event and conducted a criminal search in the town, in order to gather information about these criminals.
The security authorities in cooperation with military intellegence managed to arrest some of the gangs who further disclosed the place where their colleagues were hiding, also confessing to the crime.
Yambio acknowledged that it was not the first time for such destructive attacks to be carried out on the Unity state oil fields, but it was rather the 19th attack of its kind.
He pointed out that interrogation of the gang is still ongoing in order to know the reason which led the group to carry out such a crime.
The official described the attack as an economic crime against the country, saying such attacks will not be tolerated and will be taken seriously.