Fuel shortages in Khartoum after oil field clashes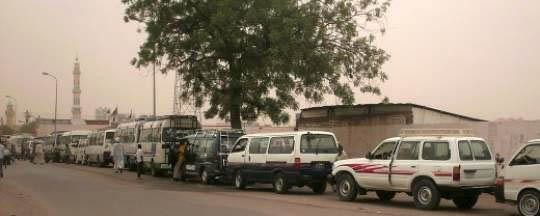 The first fuel shortages were reported in Khartoum as oil companies in South Sudan shut down wells and flew out their staff.
Queues of 35-50 minibuses were seen on Saturday at Khartoum-area petrol stations. Sudan's government denied the shortages had anything to do with the oil field clashes in South Sudan.
Ahmed Omer, a bus driver, told AFP news agency he waited for three hours to get fuel. Another called Omar Abbas said he drove to five petrol stations until he finally found one where he could buy diesel.
Petrol station staff said they had not received their regular supply of diesel. "We got only half of it," said a worker at one Khartoum station. "We don't know why."
Hisham Taj Elsir, general manager of supply and petroleum trade at Sudan's oil ministry said there was no connection with fighting in the oil fields of South Sudan and blamed the distribution company for making a supply error.
Oil companies in South Sudan's Unity State have begun evacuating staff and shutting down wells after oil facilities were attacked in the state. The pipeline from the Unity fields runs through Khartoum to the Red Sea.
File photo: Queues for fuel in the Sudanese city of Nyala
To contact Radio Tamazuj with comments, news tips or information, write to radiotamazuj@gmail.com.